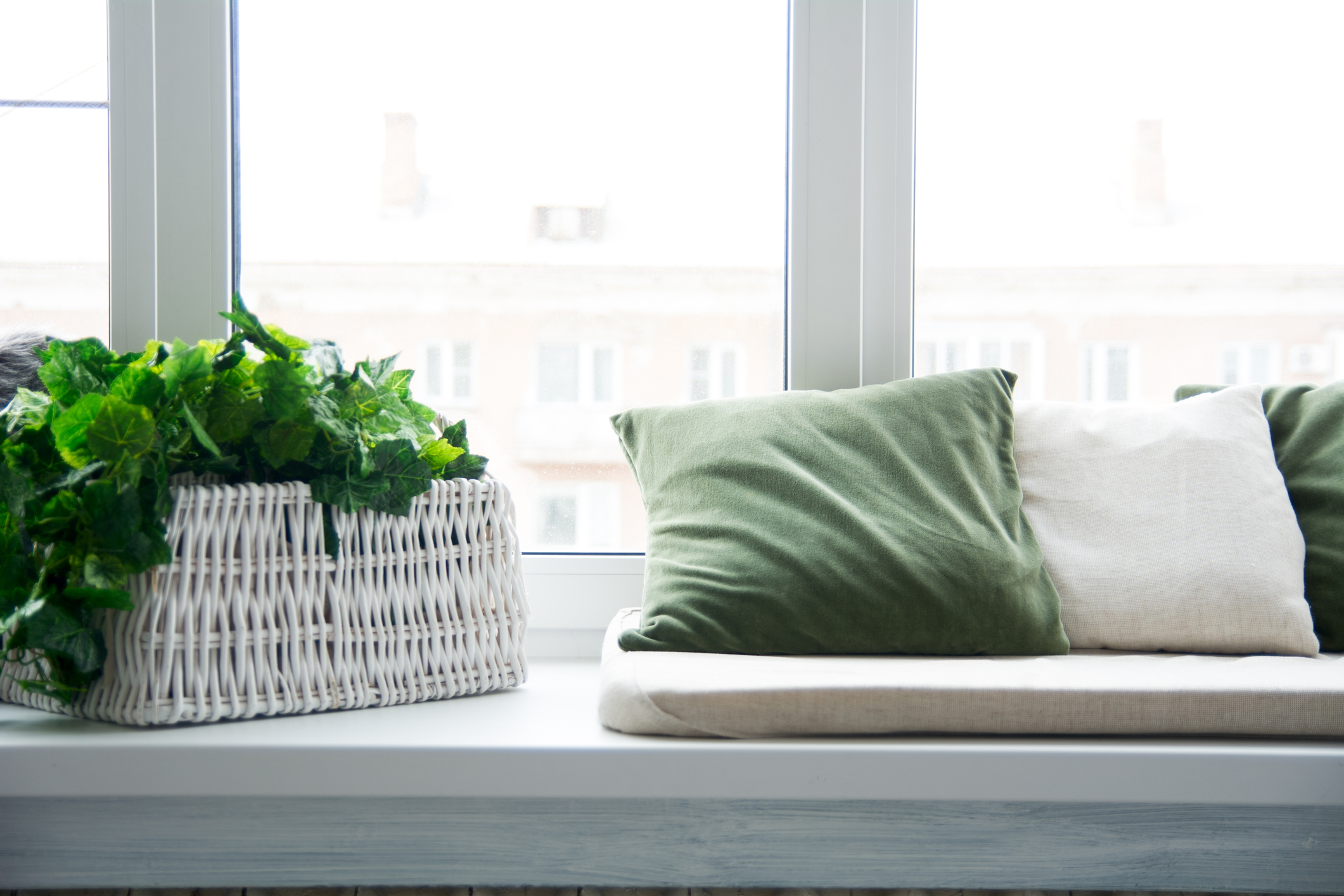 Dr. Emily Lindon
Clinical psychologist
washington, D.C.
Therapy can be a process of both healing and growing. Together we can explore important aspects of your past, while working to improve your present. I foster calm and collaborative relationships with my patients so that they feel understood, supported, and appropriately challenged. Common outcomes of therapy include greater self-acceptance, authenticity, and more satisfying relationships and careers.
I consider myself a generalist and am experienced in treating individuals with depression, anxiety, trauma, and relationship or family concerns. Therapy is a tremendously personal experience and I tailor my approach to each person's specific needs and level of comfort. Thank you for your interest. I encourage you to browse my website to learn more, and I hope to hear from you soon!
~ Emily Lindon, Psy.D.
About
I graduated from the The George Washington University with a Doctorate in Psychology, and from Trinity College with a Bachelors of Arts in Psychology.
I own and operate my private practice out of Dupont Circle, and serve as Assistant Clinical Professor of Clinical Psychology for The George Washington University's Professional Psychology Program.
Prior to opening my private practice I worked as a Staff Psychologist at Georgetown University's Law Center. I completed my Post Doctoral Fellowship at Georgetown's Counseling & Psychiatric Service, and my Pre-Doctoral Internship at Fordham University's Counseling and Psychological Services in the Bronx, NY.
I have also served as an intern on both the Women's and Children's units of New York Presbyterian Hospital's Westchester Division. Additionally, I was the lead investigator researching the effects of Transcendental Meditation (TM) on the perceived self-efficacy of undergraduate college students. I continue to use variations of TM and mindfulness in my life and clinical work today.
APPROACH
My approach is to help you better understand the origins of your feelings and behaviors, with the goals of attaining greater life satisfaction and alleviating uncomfortable symptoms. Through curiosity and openness, I foster warm and collaborative relationships with my patients.
I believe therapy works best when you feel understood and supported, but also challenged to think and act outside of your comfort zone. In addition to gaining insight and awareness, I will help you develop new tools for coping with life's stressors. We will identify your strengths and understand roadblocks to realizing the change you desire.
I am passionate about the psychology of major life transitions, which has led me to specialize in the treatment of students and young professionals. I am experienced in helping to relieve depression and anxiety, as well as improving relationships and build self-esteem.
clinical services
As a clinical psychologist, I provide individual and group psychotherapy, as well as consultations and supervision.
individual therapy
In one-on-one therapy I work to create a safe and non-judgmental environment for us to identify and address your specific concerns and goals. Through exploration of your past and present experiences, we aim to gain insight and understanding into your current stressors. Therapy can both help to relieve uncomfortable symptoms, and increase confidence and general life-satisfaction. Sessions are 45-minutes and occur weekly, or more frequently when appropriate.
group therapy
Group therapy is a unique experience involving trust, openness, and understanding. Groups can have a uniting theme, or can be a more general space to process group interactions. Benefits of a group include skill building, support from others in similar life situations, and opportunities to provide and receive social feedback in a safe space. This feedback is a unique aspect of group therapy, and a part of what makes the experience so useful.
consultation
I provide consultations in a number of formats. A consultation may be appropriate if you are seeking answers about a diagnosis, are looking for treatment recommendations, or are concerned about a friend or family member. A consultation is often more short term and action oriented than individual therapy. I also offer clinical supervision to young professionals in the DC area.
WHAT CAN I EXPECT DURING OUR FIRST SESSION?
I view our first 1-3 sessions as an evaluation period during which I learn about you and your experiences, and you get a feel for my style. During our first session I may ask about your reasons for seeking therapy at this point in your life, as well what sort of goals you have in mind. We will likely talk about your family, your peer relationships, your school/work life, and any previous therapy experiences. I invite you to ask me any questions about psychotherapy that you may have.
DO YOU TAKE INSURANCE?
I am an out-of-network provider and do not work directly with any insurance panels. Working with an out-of-network provider allows you to receive treatment regardless of diagnosis and number of sessions desired, and it optimizes your privacy. Depending on your specific insurance plan, you may be eligible for partial reimbursement. Whether this is possible and, if so, how much, can be found out by calling your insurance company. Some questions to ask your insurance company: Do I have out-of-network mental health benefits? What is my annual out-of-network deductible, and have I met it? What is the process of obtaining reimbursement? Do I need prior authorization from my insurance company in order to file for reimbursement?
DO YOU PRESCRIBE MEDICATION?
As a Psychologist I cannot prescribe medication. If, while working together in psychotherapy, I feel that medication may be indicated I will recommend a Psychiatrist with whom you can meet. With your written approval, I will gladly collaborate with any Psychiatrist, Physician, or other healthcare professional with whom you also work. I find that communication and collaboration leads to the most successful outcomes.
HOW DOES PAYMENT WORK?
I offer a free 10-15 minute phone consultation before our first session. After that, I charge a set fee per 45 minute session. Please contact me for more information about the fee. I require payment at the time of service. Checks, cash, and all major credit cards are accepted. I will provide you with a statement at the end of each month, or at the time of termination.
WHAT HAPPENS WHEN I HAVE TO CANCEL?
If you need to cancel a session, I ask that you notify me within 48 hours of the scheduled appointment time. Appointments that are not canceled with 48 hours will be charged the full fee. If we are able to reschedule the session within the same week you will not be charged twice.
HOW DOES CONFIDENTIALITY WORK?
I ensure strict confidentiality and will make every effort to safeguard the privacy of your information. If the release of confidential information becomes necessary, I will take all reasonable steps to discuss this with you first. The exceptions to confidentiality are outlined below. You may authorize me to release records or other information to individuals of your choosing. This may be done only with your expressed written consent. In the event of a clear and imminent danger to yourself or another person I would take all appropriate steps to ensure safety and prevent harm, which may require me to break confidentiality. In the event of suspected child/elderly abuse or neglect, I am required by law to disclose the relevant information and breach confidentiality. In certain legal proceedings, confidential information may be disclosed by court order. This is a rare occurrence and would not happen without your prior knowledge.
HOW DO I MAKE AN APPOINTMENT?
To make an appointment, please call me at (202) 600-8944, or e-mail me at dremilylindon@gmail.com.
CONTACT
If you are interested in setting up an appointment or learning more please call me directly at (202) 600-8944.
I offer a complimentary 10-15 minute phone consultation before setting up our first appointment. During this conversation I hope to get a sense of what you are looking for, answer any questions you may have, and tell you what to expect from our first sessions.
You may also e-mail me at dr.emily.lindon@gmail.com, or complete this brief form. However, please note that neither e-mail nor this form is a secure or confidential form of communication.